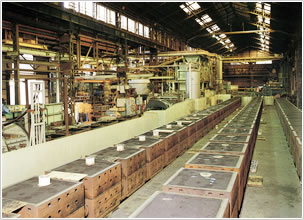 Joban Machinery Co., Ltd has the foundry sector with a history since 1937, and it has been enhanced the contents of the business with changing times. The foundry sector operates melting and casting for variety of products of the gray iron (FC250/300) and the ductile cast iron (FCD400/450/500/600). We have the green sand cast automatic molding line and the furan sand self-hardening bench molding line and we can produce products weigh from 10kg to 700kg. Our production capacity is approximately 400t/month. Our products are primarily used as automotive components, construction equipment components, and hydraulic equipments' components, etc.
Equipment of Foundry Sector
Facility
Name and Capacity
Quantity
Melting
High frequency electric furnace
1.5t/B
2 furnaces
Molding
(includes Sand processing)
AMS-08 Machine molding line
800 x 850 x 350 / 350
60s/cycle
1 line
Furan bench molding line
20t/month
1 line
Core making system
 
2 sets
Machining
Overhead shot blast
0.5t/set,2t/sets
3 blasts
Drum-type shot blast
1t/B
2 blasts
Compressor
75kW
3 compressors
Annealing furnace
20t/B
1 furnace
Shot blast machine
 
3 blasts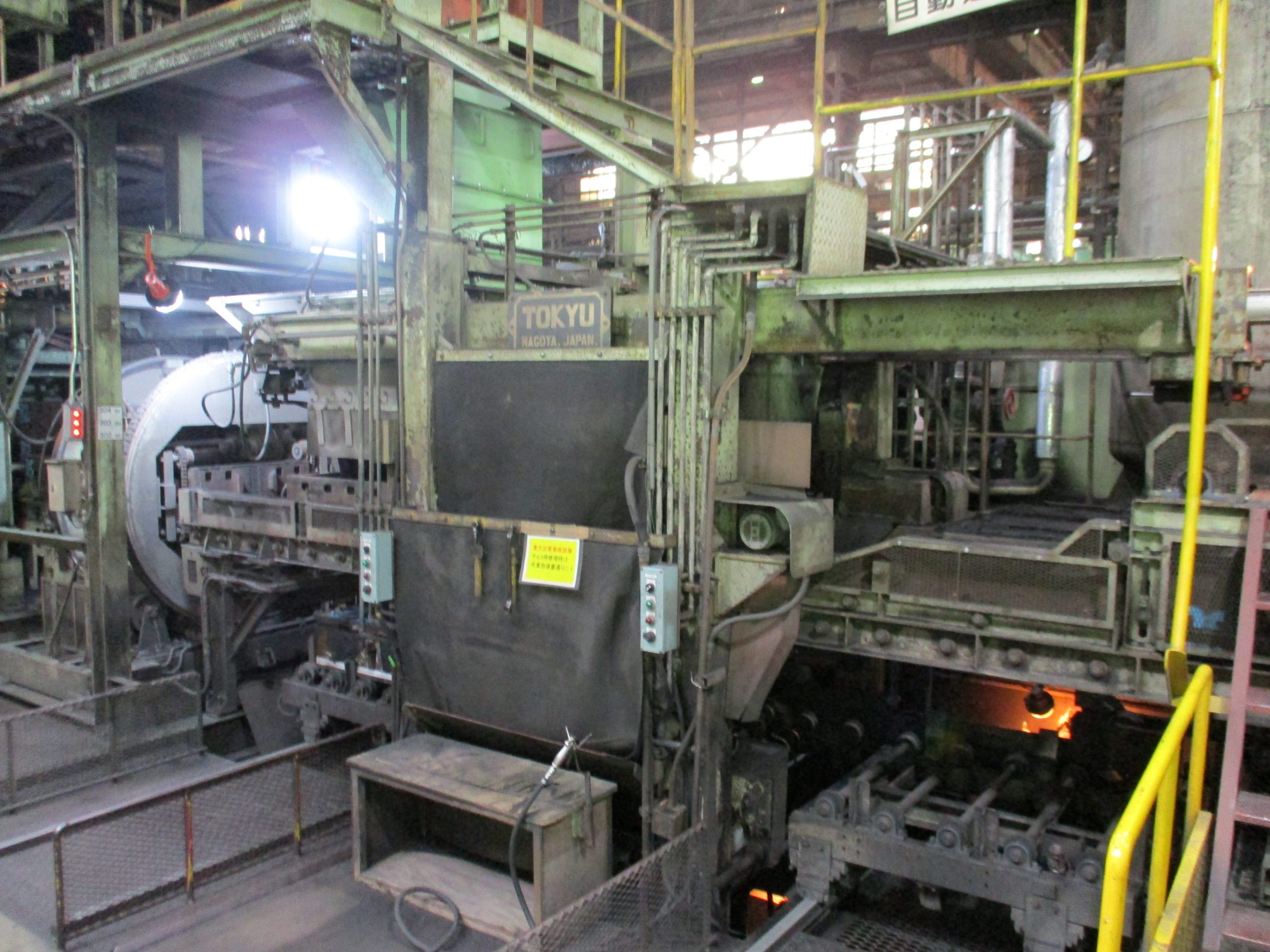 AMS-08 Machine molding line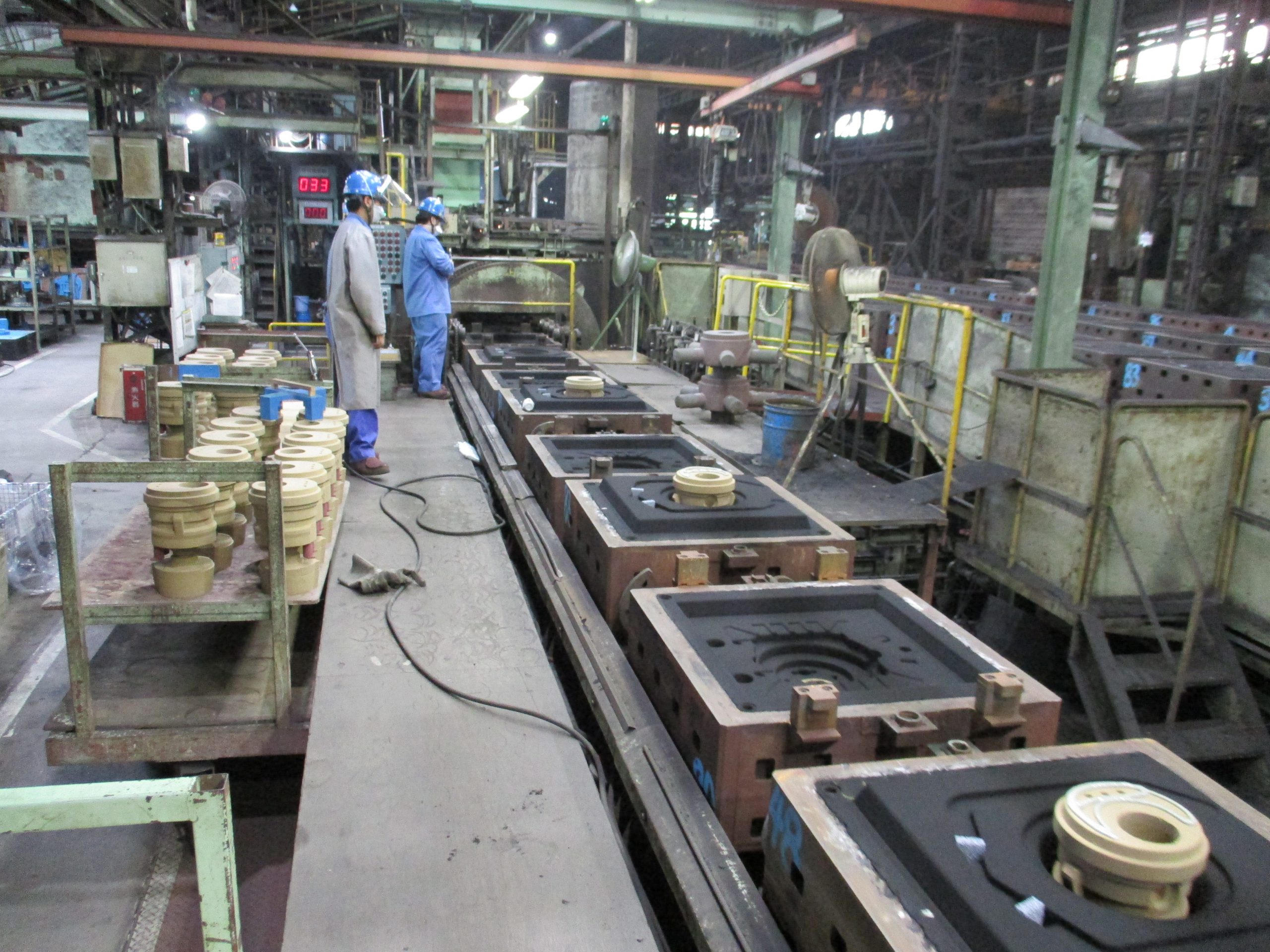 AMS-08 Machine molding line ​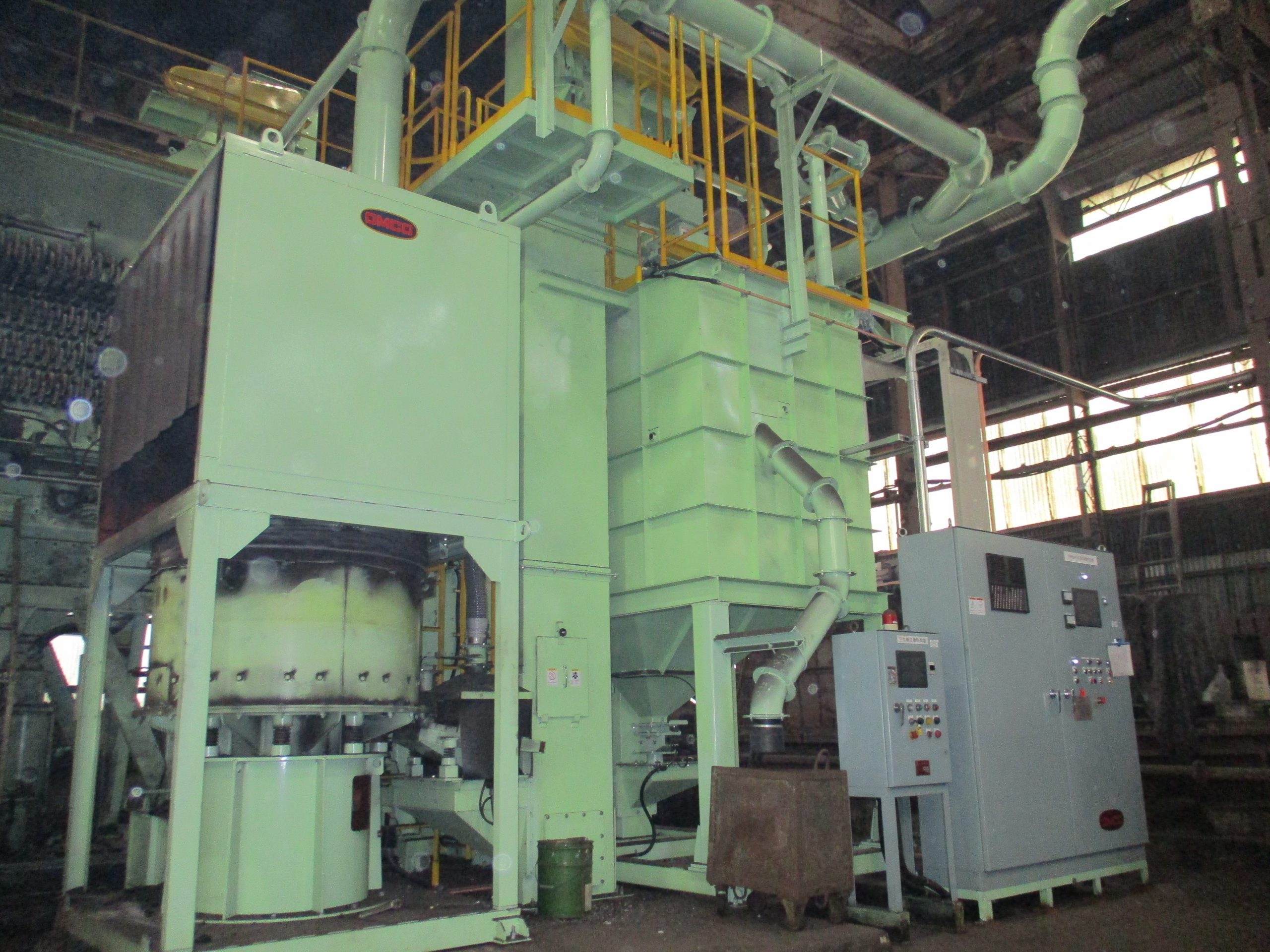 Furan bench molding line​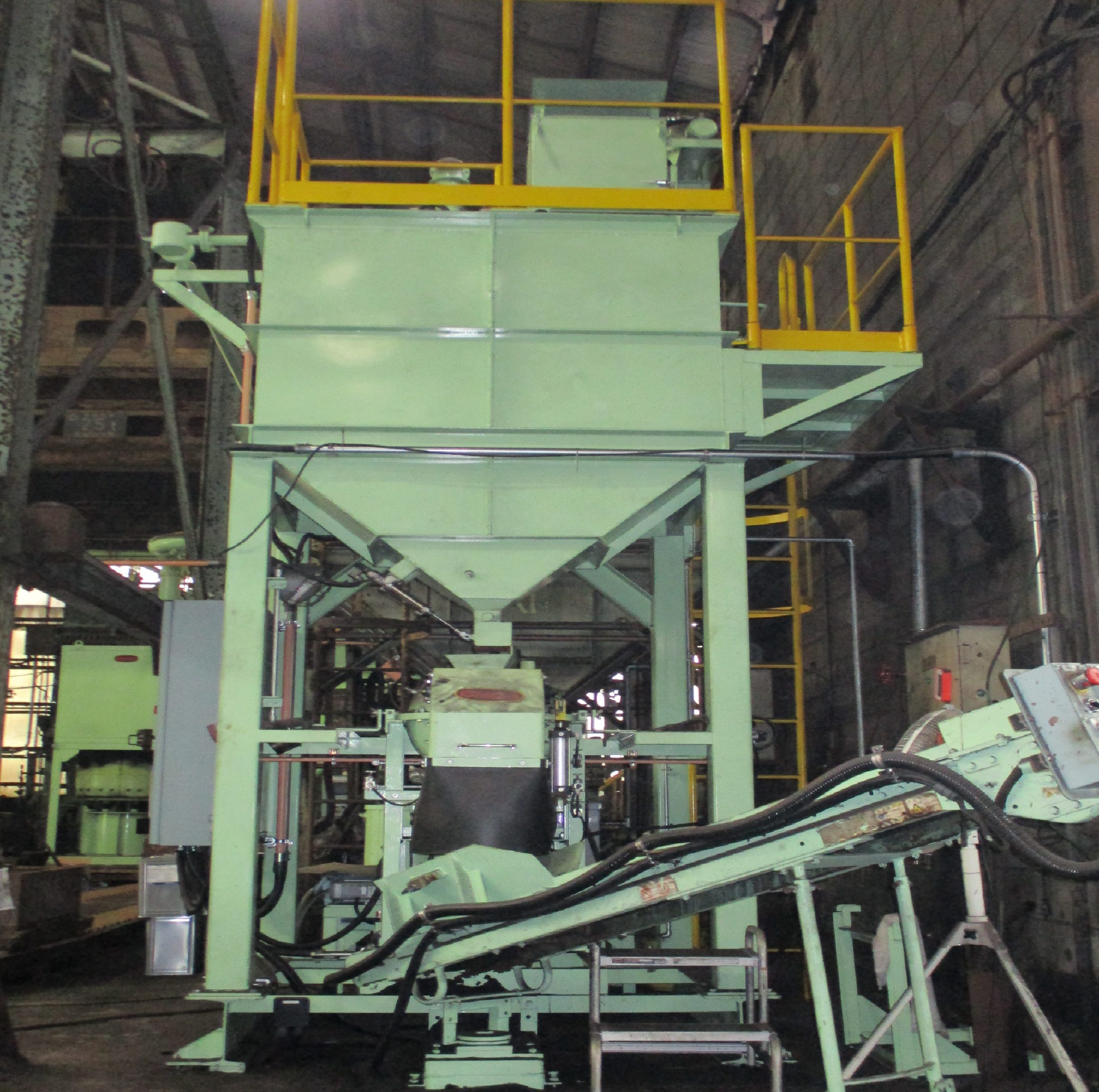 Furan bench molding line​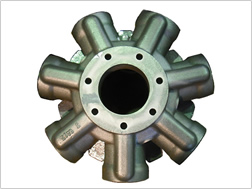 Product name:
Motor body
Material: FC300
Weight: 177kg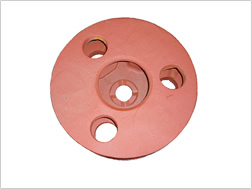 Product name:
Carrier B
Material: FCD450
Weight: 28.5kg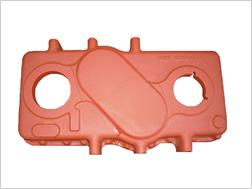 Product name:
Cover
Material: FC250
Weight: 50kg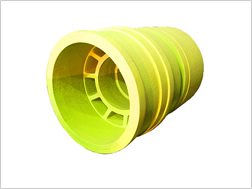 Product name:
Hub
Material: FCD450
Weight: 560kg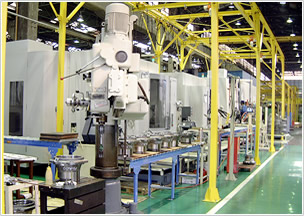 In 1938, one year after the foundry sector, the machinery plant of Joban Machinery Co., Ltd started running. The machinery plant has been operated broad production from the precision work for small parts to large parts for construction machines, and now the plant created the integrated manufacturing system including the assembly of hydraulic motors using our existing strength that we can make foundry materials on its own. Our hydraulic motor is used worldwide under the brand name of KYB Co., Ltd and is highly trusted. Of course, we are good at handling single parts.
Breakdown of Facilities in Machining Process Sector
| | | |
| --- | --- | --- |
| Facility No. | Facility | Quantity |
| 1 | Vertical Machining Center | 5 machines |
| 2 | Horizontal Machining Center | 14 machines |
| 3 | NC lathe | 16 machines |
| 4 | Lathe | 3 machines |
| 5 | Milling Machine | 2 machines |
| 6 | Honing Machine | 2 machines |
| 7 | Hobbing Machine | 2 machines |
| 8 | Drilling Machine | 5 machines |
| 9 | Polishing machine | 7 machines |
| 10 | Others | 33 machines |
|   | Total: | 89 machines |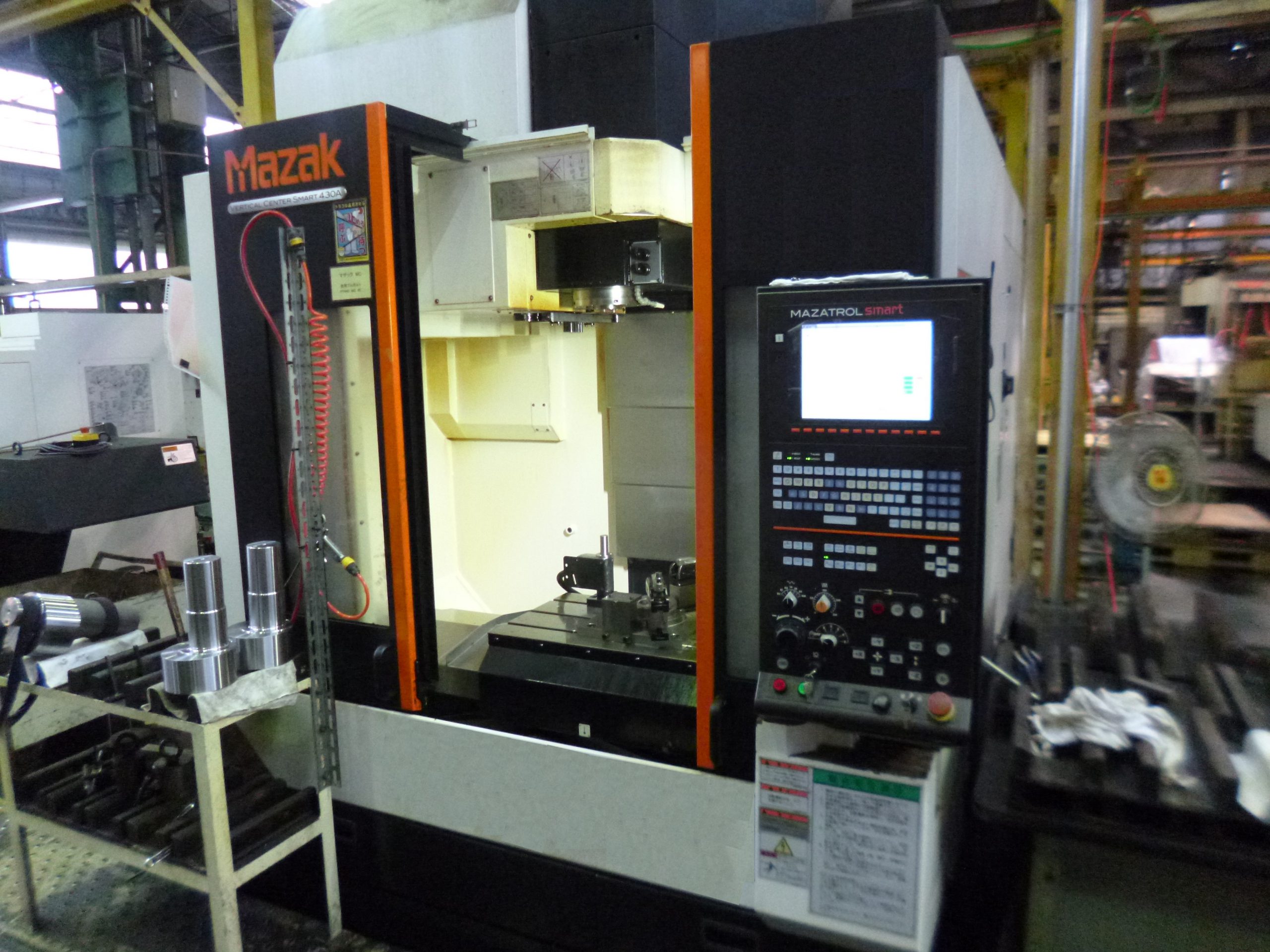 Vertical Machining Center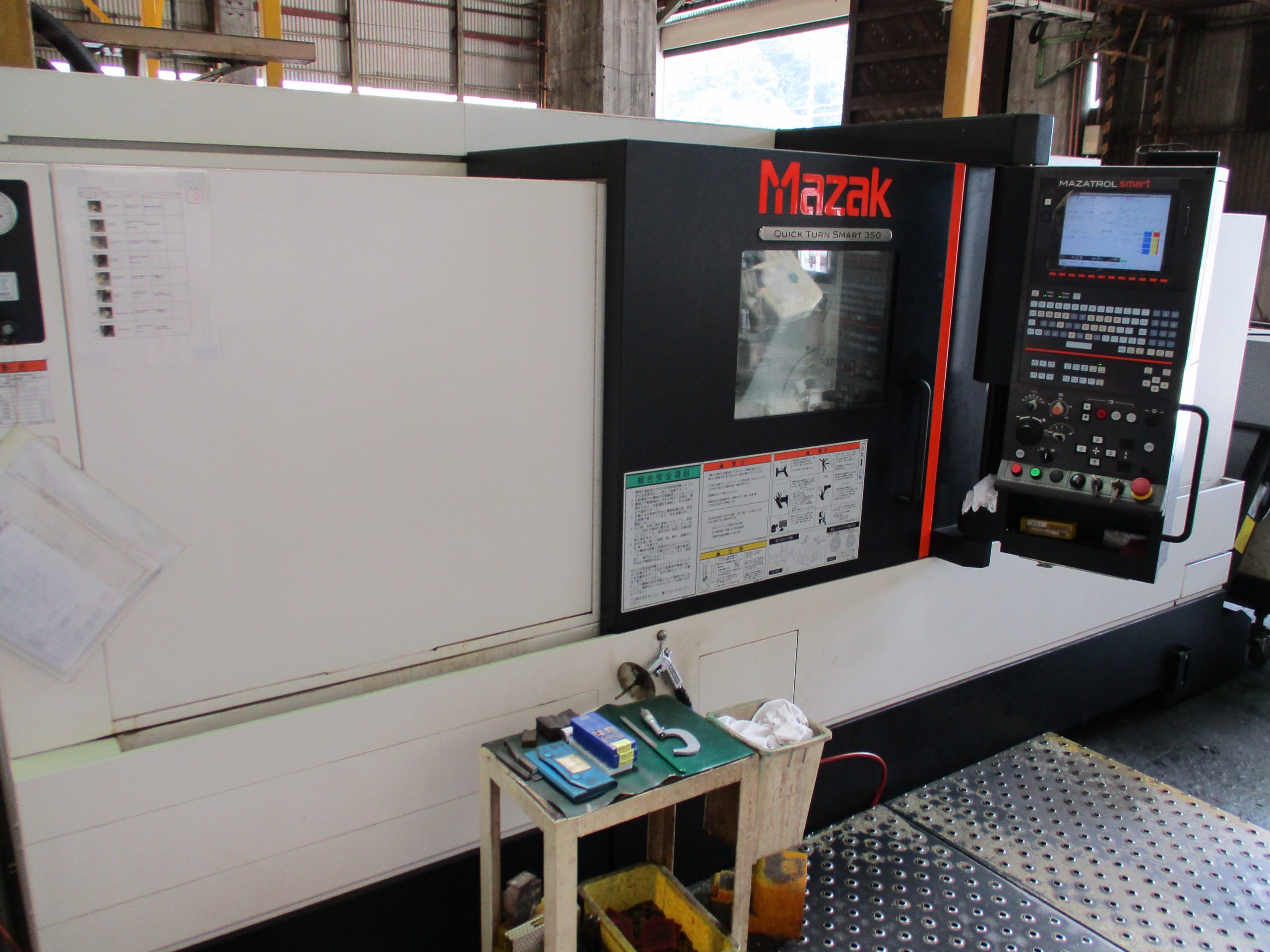 NC lathe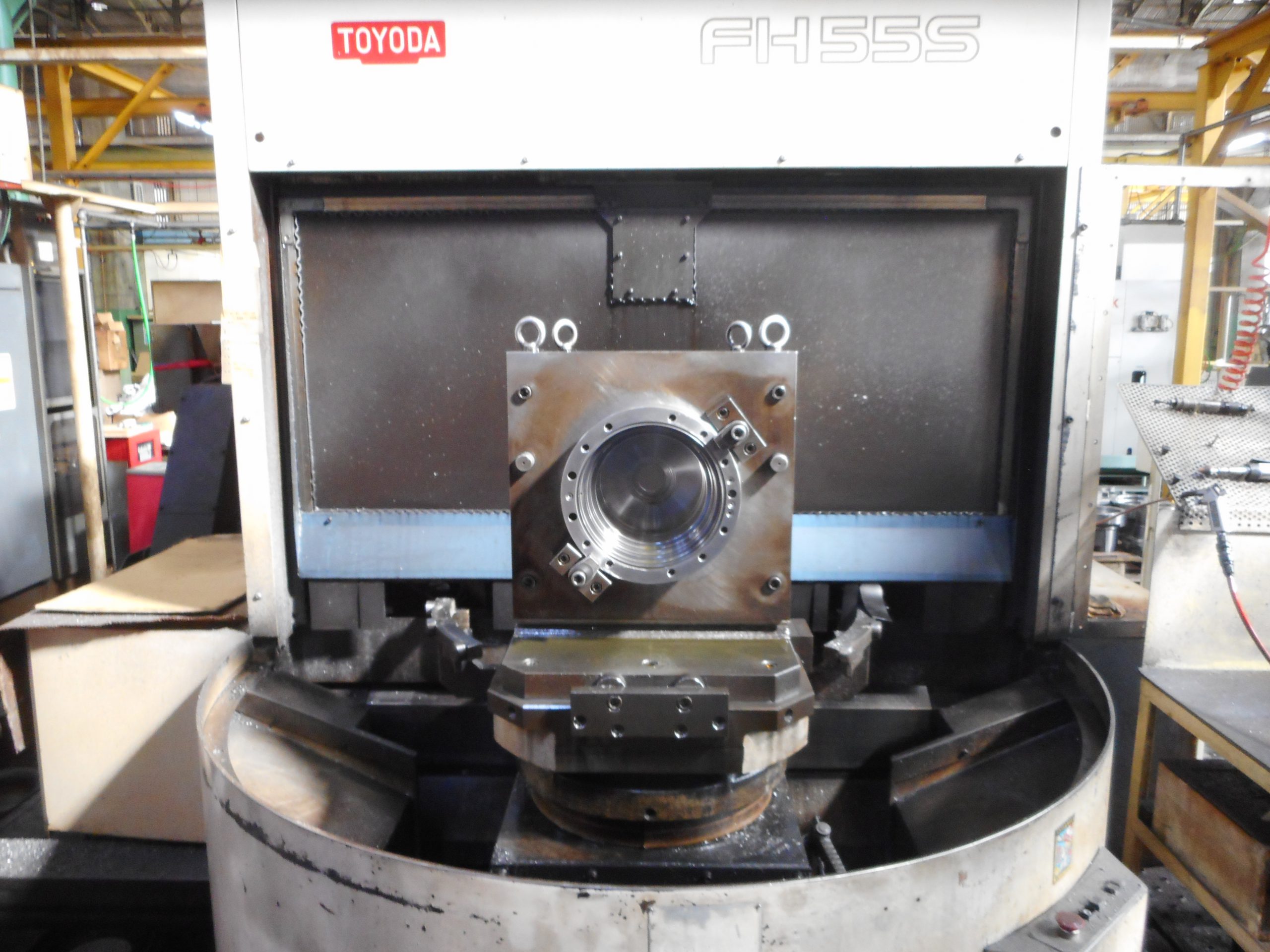 Horizontal Machining Center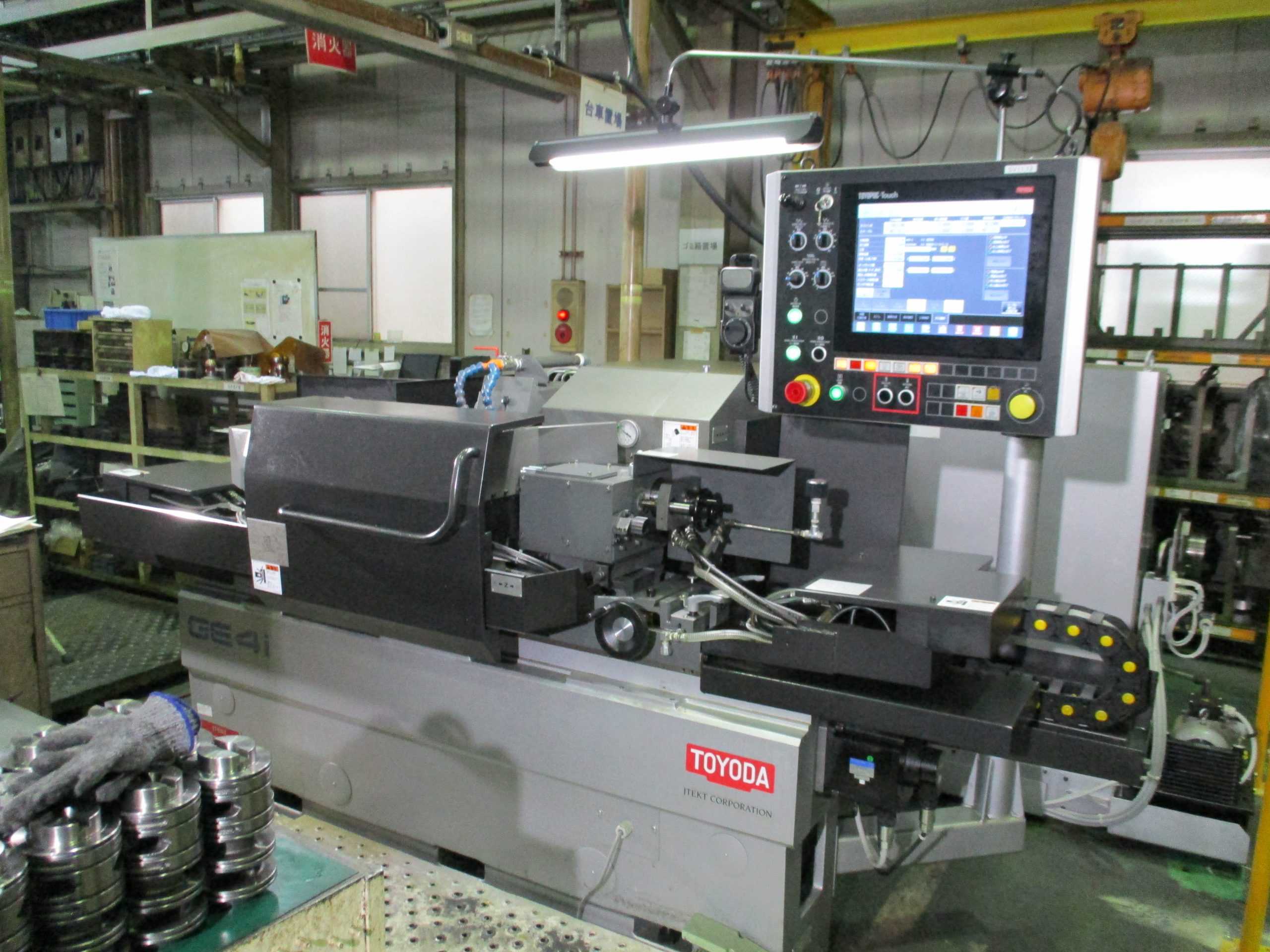 NC cylindrical grinder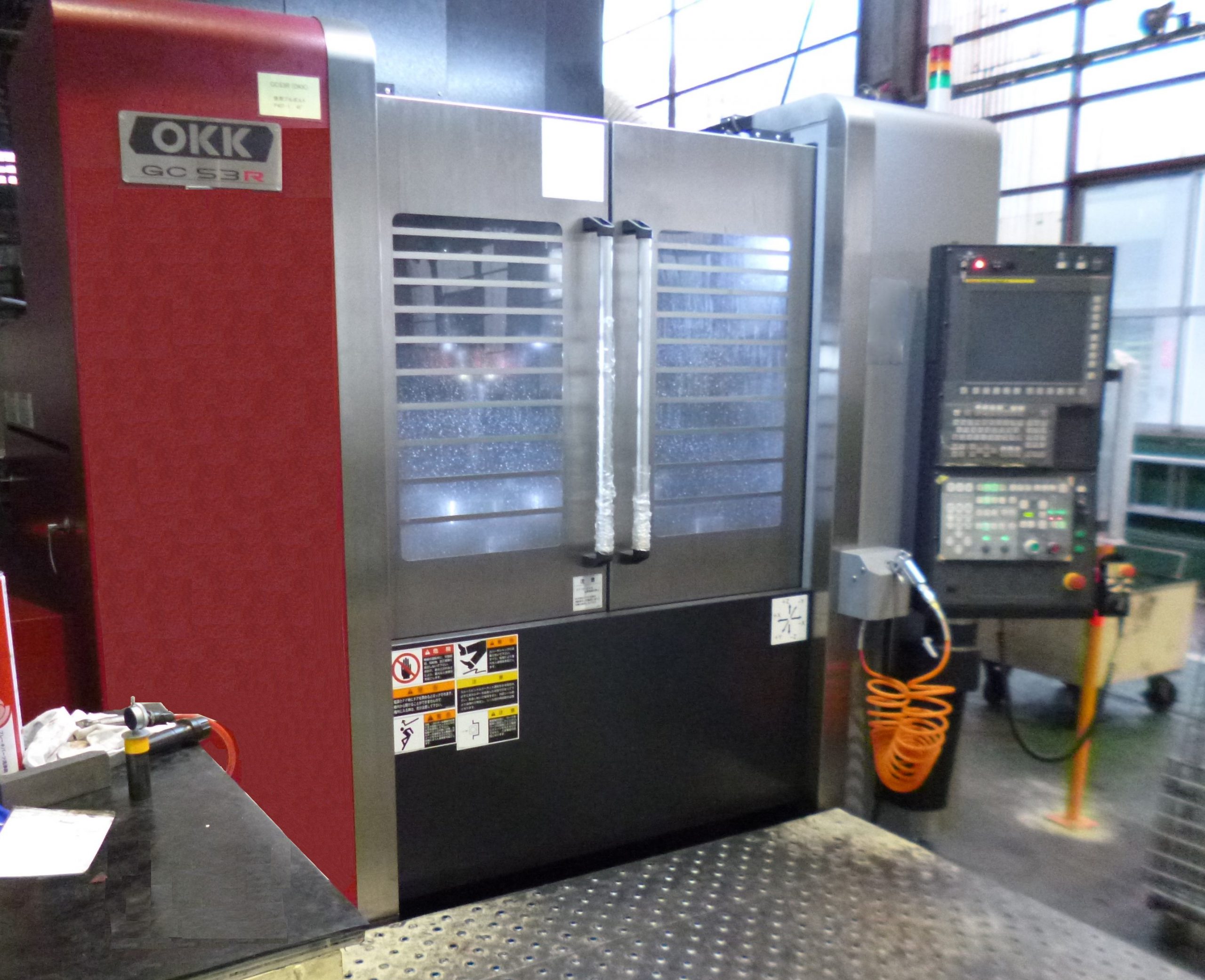 NC inner width grinder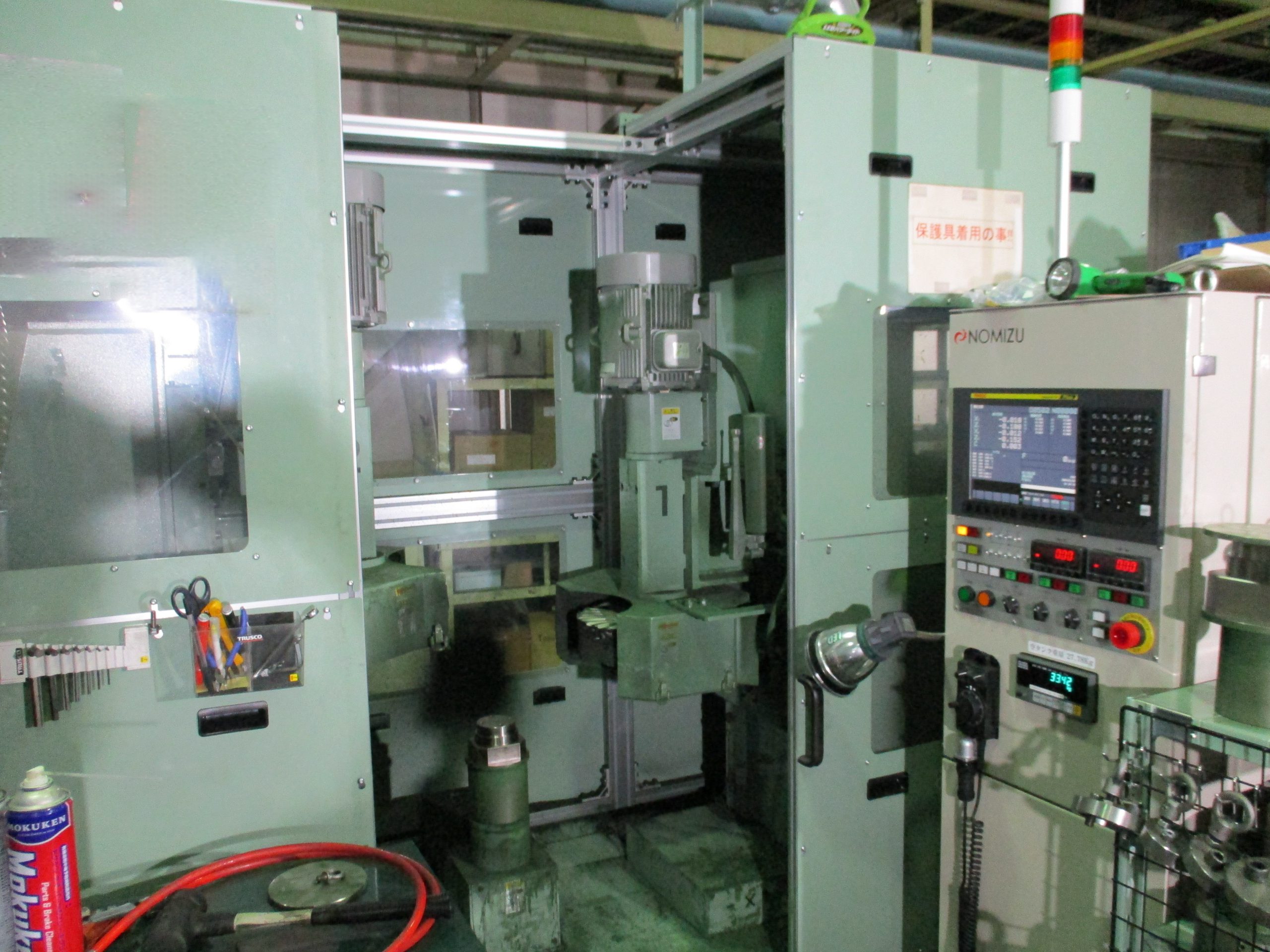 Automatic buffing machine​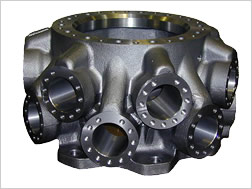 Product name:
Motor body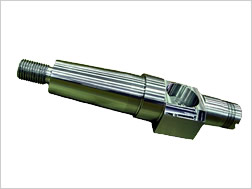 Product name: Crankshaft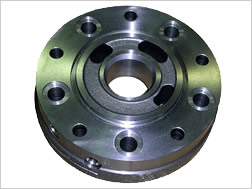 Product name:
Spacer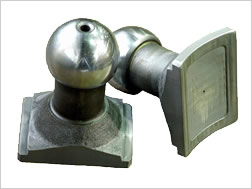 Product name:
Connecting rod
Quality-related Equipment
| | |
| --- | --- |
| Name | Qty |
| Coordinate Measuring Machine | 1 |
| Roundness cylindrical shape measuring machine | 1 |
| Surface Roughness Tester | 1 |
| Contour Measuring | 1 |
| Optical Emission Spectrometer | 1 |
| Ultrasonic Flaw Detector | 1 |
| Amsler Universal Testing Machine | 1 |
| Charpy Impact Tester | 1 |
| Various Types of Hardness Scales | 6 |
| Various Types of Sand Testers | 7 |