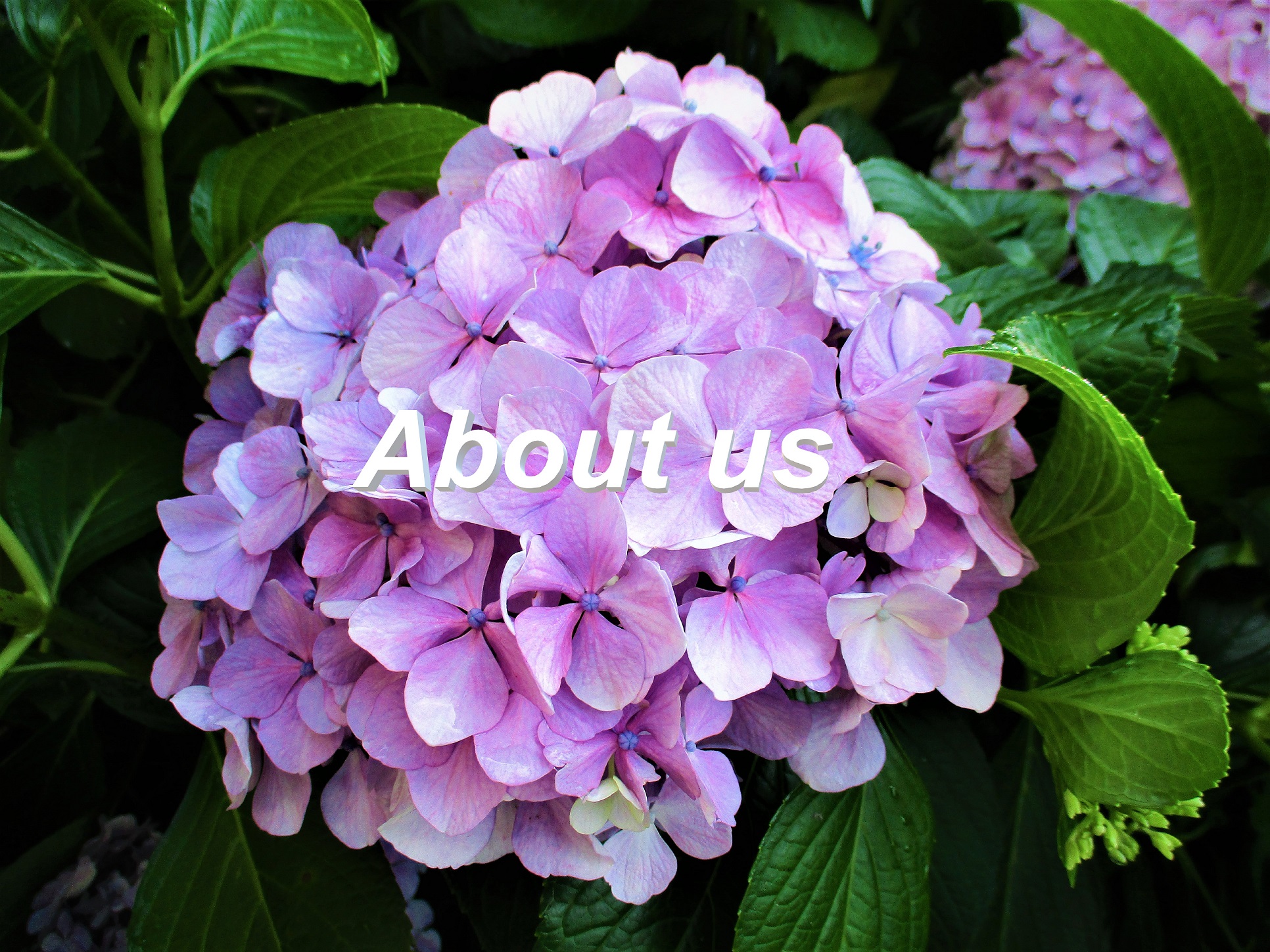 Message from the President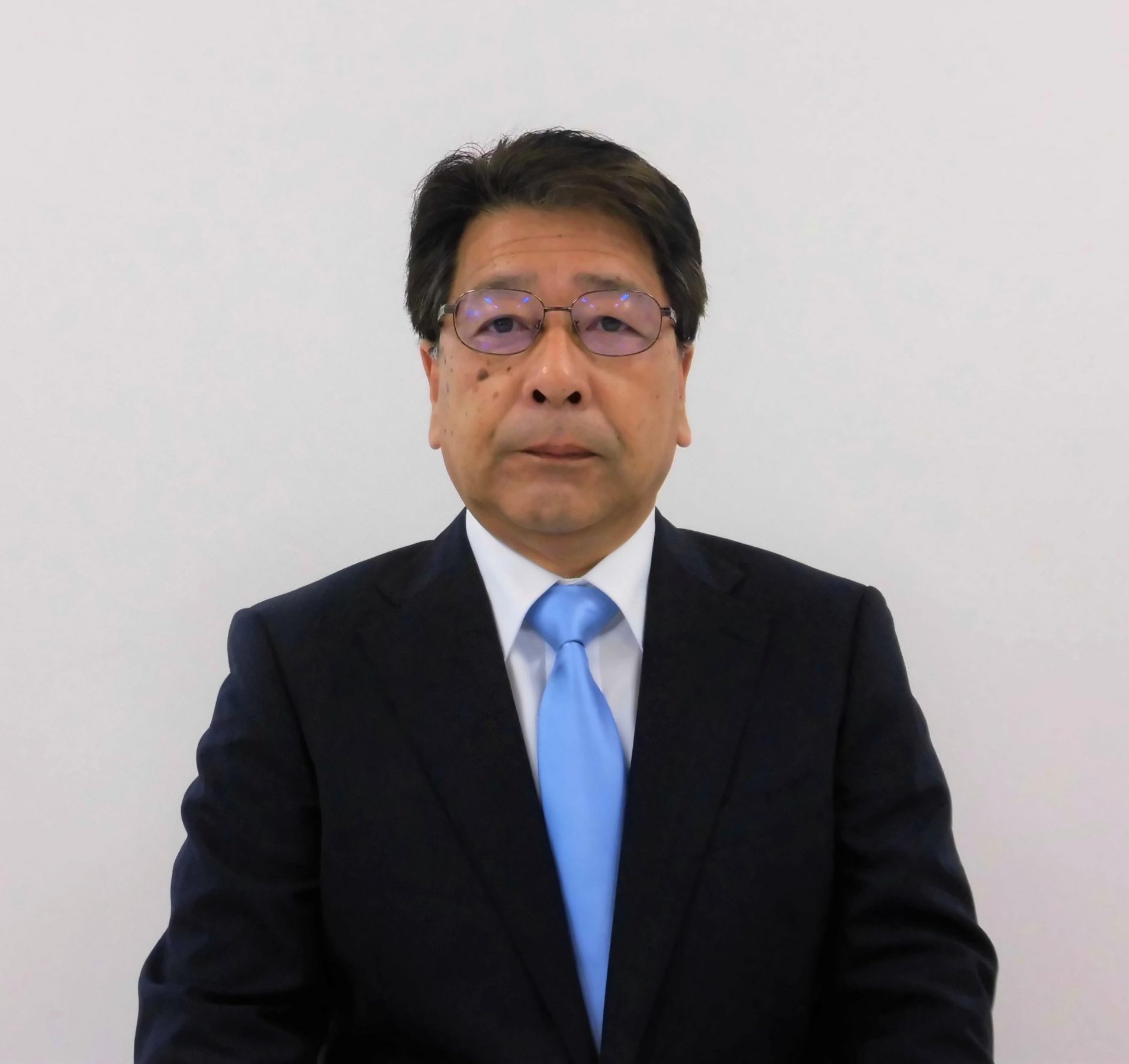 Since foundation, our company has carved a history that spans over 120 years.
We are here today because we have focused our business activities around
"manufacturing" that meets the needs of the time and era.
We are deeply grateful that our products are not domestically, but have also
patronage in international markets.
We will continue to aim to be a company that contributes to society through
our business activities.
Throughout the future, we will continue to make efforts to become
a beneficial company for our stakeholders.

Hiroshi Hara
Representative Director and President
Based on three principles with perfect affinity and maximum effort,
We aim to develop our business and contribute to society.
Quality and Environmental Policies
We support society and aim to expand our business while carrying out continual improvement following our key phrase, "Guaranteeing 100% quality to customers, offering 100% peace of mind for companies."
We work to satisfy all interested parties including the customers and regions where we operate.

We have great pride in the products we offer that customers can use with peace of mind.
We carry out environmental support and regional support with an eye toward the future through our business activities.
Regional support: Joining environmental activities outside the company including cleaning activities in the surrounding areas.
Environmental contribution: Energy and resource reduction through quality improvement.
Establish secure compliance.

.We will continuously improve the quality and environmental management system integrated with the business and ensure that appropriate quality assurance and environmental management activities are performed at each step.
While maintaining appropriate costs, we strengthen preventative measures related to product defects, customer and outside complaints and the occurrence of any environmental accidents.
Make everyone aware of the importance of quality and the environment.
Local contribution activities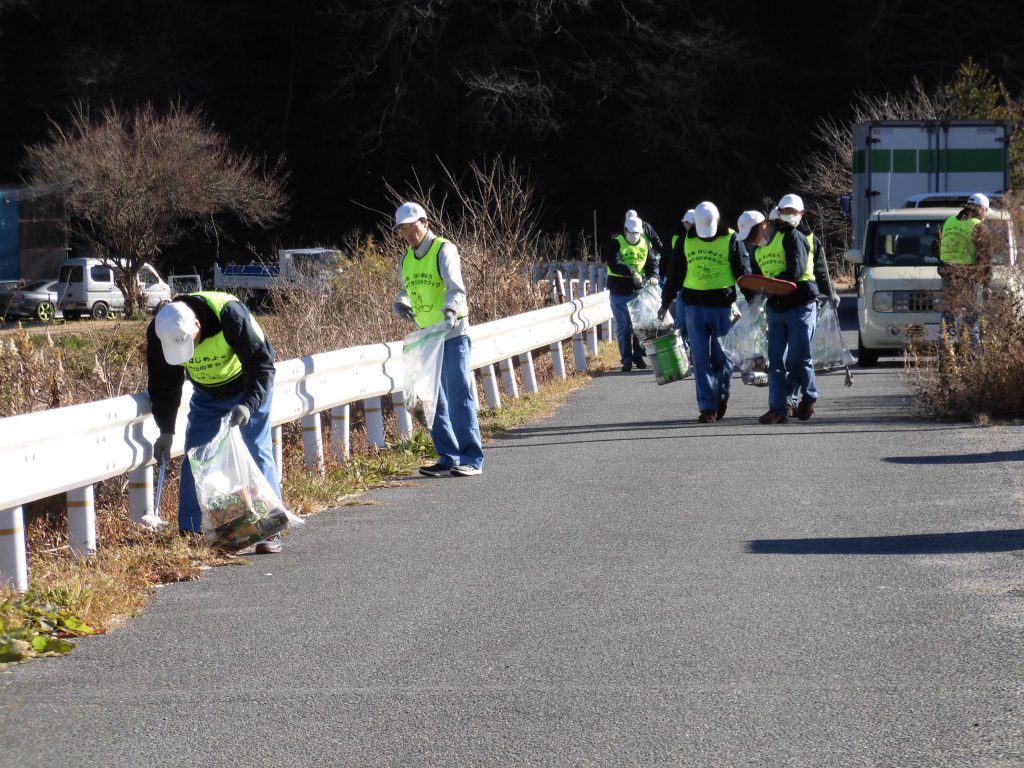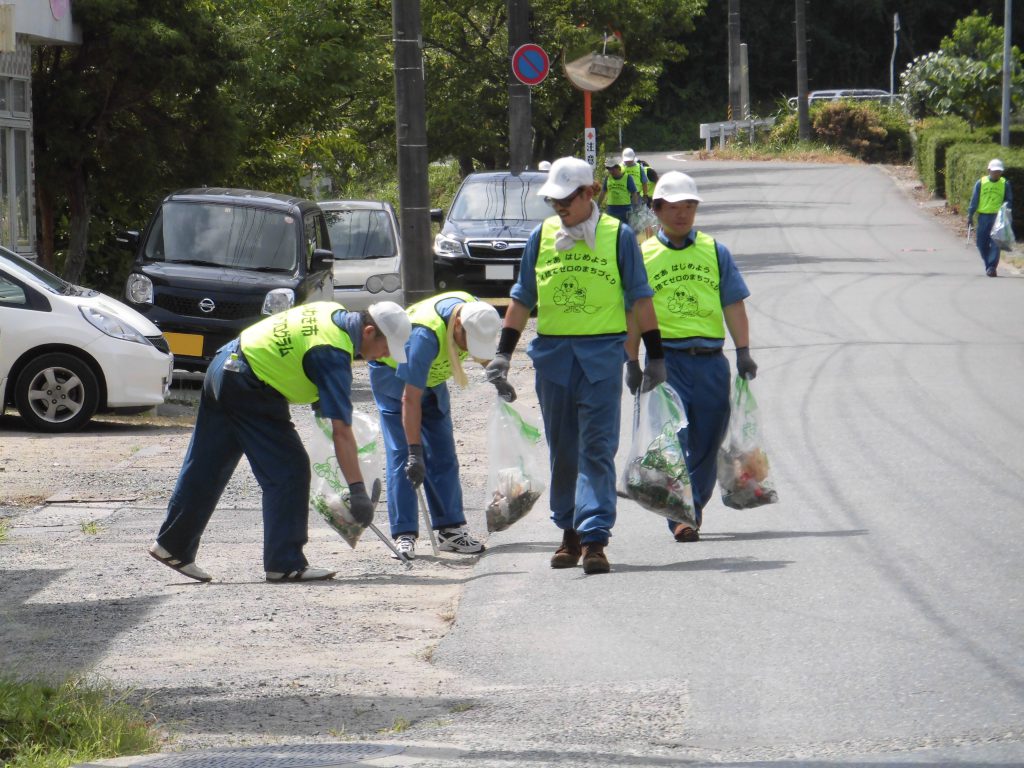 ISO9001/14001 Certification Outline
Registration range
Manufacturing of Hydraulic radial piston motor.
Manufacturing of Hydraulic pump/motor and parts for construction machines.
Manufacturing of variety types of casting iron parts for automobiles/construction machines/industrial equipments.
Applicable standard
ISO 9001:2015 /JIS Q 9001:2015
ISO 14001:2015 /JIS Q 14001:2015
Registration number
ISO 9001:4824
ISO 14001:E2448
Registration date
ISO 9001:24th November, 2016
ISO 14001:6th July, 2016
Registration authority
JIC Quality Assurance Ltd.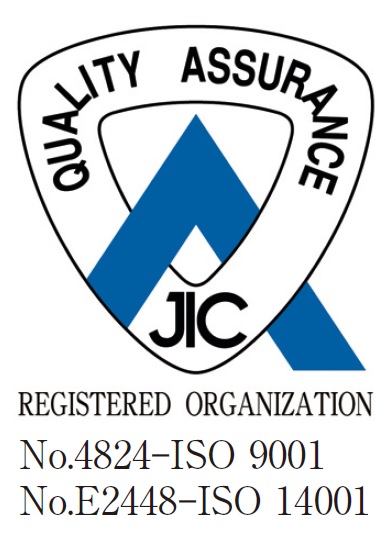 Company Name
JOBAN MACHINERY CO., LTD.
Company's catch-phrase
We pioneer the future by meeting the wide-ranging needs of customers with our accumulated know-how and high technological skills.
Representative
Hiroshi Hara
Date of foundation
Establishment : January,1897
Founding : 1st March,1963
Capital
60 million yen
Address
973-8405
1 Okanda, Shiramizu-machi, Uchigo, Iwaki-shi, Fukushima


TEL. +81-246-26-3111 

FAX. +81-246-27-7761

Correspondent Financial Institutions
THE TOHO BANK, LTD. Uchigo Branch
JOYO BANK, Ltd. Taira Branch
Mizuho Bank, Ltd. Iwaki Branch
MUFG Bank, Ltd. Tokyo Main Office
| | |
| --- | --- |
| KYB Co., Ltd. | KYB Engineering & Service America Co., Ltd. |
| KYB AMERICAS Corporation | Mitsubishi Logisnext Co., Ltd |
| OKUBO GEAR CO., LTD. | MacGregor Japan Ltd. |
| Tokico System Solutions, Ltd. | Bosch Rexroth Co., Ltd. |
| OKAMURA CORPORATION | NAKANIPPON CASTING CO., LTD. |
| MITSUBISHI MATERIALS TRADING CORPORATION | HYDRO GEAR CO., LTD. |
| HANSE JAPAN CO., LTD. | Delta Machinery Limited (Hong Kong) |
| Korea Ucd., Ltd. | Hakozaki Trading Co., Ltd. |
Officer composition(As of June 29, 2020)
| | |
| --- | --- |
| Executive chairman | Kazukichi Endo |
| Representative Director and President |  Hiroshi Hara |
| Foundry sector Director |  Yasushi Shiga |
| Director |  Toshihiro Shimoyamada |
| Auditor |  Tatsuo Akida |
1897
Established as repair plant of Old Iwaki Colliery Company in Fukiyachi, Joban Yumoto, Iwaki city on January.
1918
Moved to Uchigo, Iwaki city (present address) on July.
1937
Established Steel casting factory, and started manufacturing of carbon steel castings / special steel castings on November.
1938
Built Machinery plant additionally and started sales to Keihin industrial zone as well as self manufacture on March.
1939
Started manufacturing of Hydraulic turbine generator. In 1941, became designated factory of Navy and delivered products to naval shipyard and other facilities.
1944
Merged Old Iwaki Colliery Company with Old Iriyama Saitan Company. Renamed as Joban Tanko Company.
1946
After the war, to modernize the Joban coal mine, equipment for mechanizing the inside and outside of the mine (pumps and accessories, hoists, iron-coal trucks, various conveyors, etc.) was created.
1954
In May, a patent use agreement was signed with the Tohoku University Research Institute for Metals regarding the production of tough cast iron sendite metal, and sales commenced at the same time.
1961
Newly opened second cast steel factory and second machine factory for building up casting and machining ability.
1963
Separating from Joban coal mine Company on March.
1967
Established a large-scale can-making factory, etc. to increase can-making work capacity
Became a designated factory of Lloyd's Register.
1970
Newly established Iron casting factory (Sumiyoshi) in Kanasaka machi, Uchigo, Iwaki city on March.
1980
Obtained approval of Japan Maritime Association Casting and Forgings Factory.
1985
Built additional assembly factory to strengthen assembly ability for large-size devices.
1987
Introduced AMS-08 automatic molding machine line in casting factory. Integrated iron casting factories (Sumiyoshi).
1989
Separated the engineering department.
1990
Started 1st commissioned manufacturing of Hydrostar motor of Kayaba Industry Co., Ltd. (Currently known as KYB Co., Ltd.)
1994
Started 2nd commissioned production of Hydrostar motor of Kayaba Industry Co., Ltd.
1996
Started 3rd commissioned production of Hydrostar motor of Kayaba Industry Co., Ltd. (own procurement) on November.
1999
Started commissioned manufacturing of large-scale vane motor of Tokimec, Inc. (Currently known as Tokyo Keiki Inc.) (Assembly/Inspection)
2001
Started whole commissioned sales/engineering development of Hydrostar motor of Kayaba Industry Co., Ltd. on October.
Started commissioned assembly inspection of Oblique axis pump / motor of Kayaba Industry Co., Ltd. on November.
2005
Acquired the ISO90001 certificate
2005
Marine Tech CHINA2005 first exhibition
2007
First exhibition at Marine Week KOREA2007
2013
Celebrated the 50th Anniversary of establishment as Joban Machinery Co., Ltd on March.
2017
Celebrated the 120th Anniversary of founding of the start of operations on January.
Acquired the ISO14001cetificate on July.
Group Companies (Joban Kosan Co.,Ltd Groups)​
Affiliated Companies (Joban Kaihatsu Co., Ltd. Groups)
​Yumoto Station, JR Joban Line
About 10 minutes by car from Yumoto Station.
​Iwaki Yumoto Exit on Joban Expressway
About 15 minutes by car from Iwaki Yumoto Exit.